Winkworth Mixers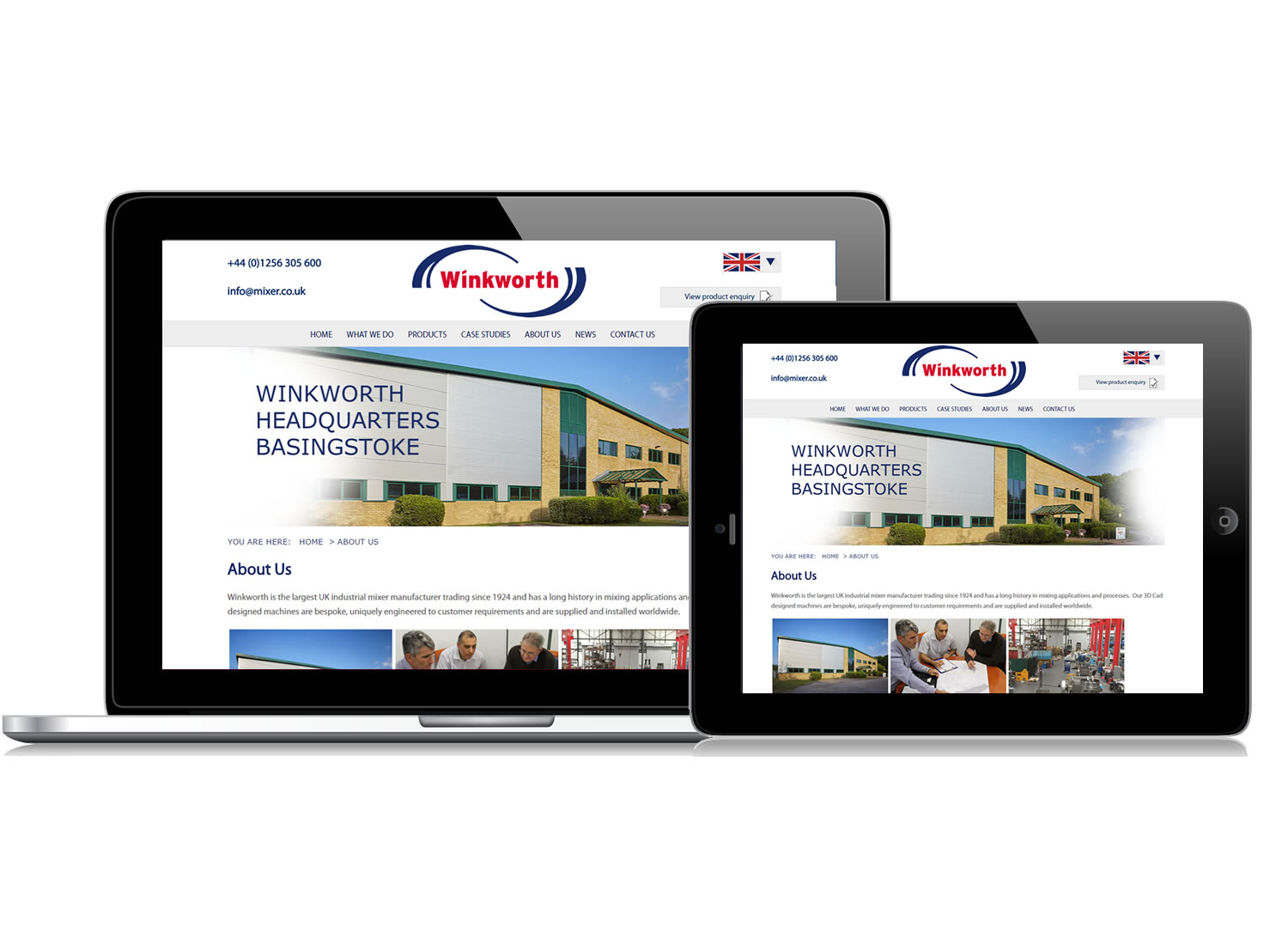 Brief
Winkworth has been designing and manufacturing world class industrial mixers since 1924. Its industrial mixers are used for doughs, powders, creams, batters, pastes, sludges, slurries and granules, and have been supplied to customers in a range of industries worldwide.
This year saw Winkworth undergo a major rebrand and as part of this development, the manufacturer wanted to update its existing website as it was starting to look dated and the menu structure was cluttered. In addition, the website wasn't responsive so it wasn't able to be viewed effectively from devices other than laptops and PCs.
Having successfully undertaken Winkworth's rebrand, Tri-Synergy's expertise was called upon once again for the design of a new website which reflected the manufacturer's contemporary new branding. The site was also required to be accessible and responsive.
Results
Not only does Winkworth's new website look more user friendly, it now boasts a horizontal menu structure, replacing a former vertical structure, so it's far simpler to navigate.
Tri-Synergy's design features an effective use of white space which gives the site a clean, crisp and contemporary look and feel.
Large banners are now in place across the site featuring new photography of Winkworth's premises and mixers.
In addition to the visual changes, the major improvement to the site that it's now responsive so visitors not only enjoy a better looking site and one that's easy to navigate, but it is usable from all kinds of devices.
Testimonial
Grant Jamieson, Winkworth's Managing Director believes that the new website is in keeping with the clarity and direction the company is taking. "Our former website had become increasingly 'cluttered', marketing from the inside, not from the outside ie the customer experience, which made it harder to navigate simply and quickly. It wasn't dynamic for 'phone / tablet users, yet needed to be, to reflect modern trends and behaviours of our customers.
"Tri-Synergy has delivered an excellent level of service over the years so they were our first choice when it came to creating a new website. We're delighted with the finished product which not only looks the part but is easy to use and responsive too," added Grant.