OLE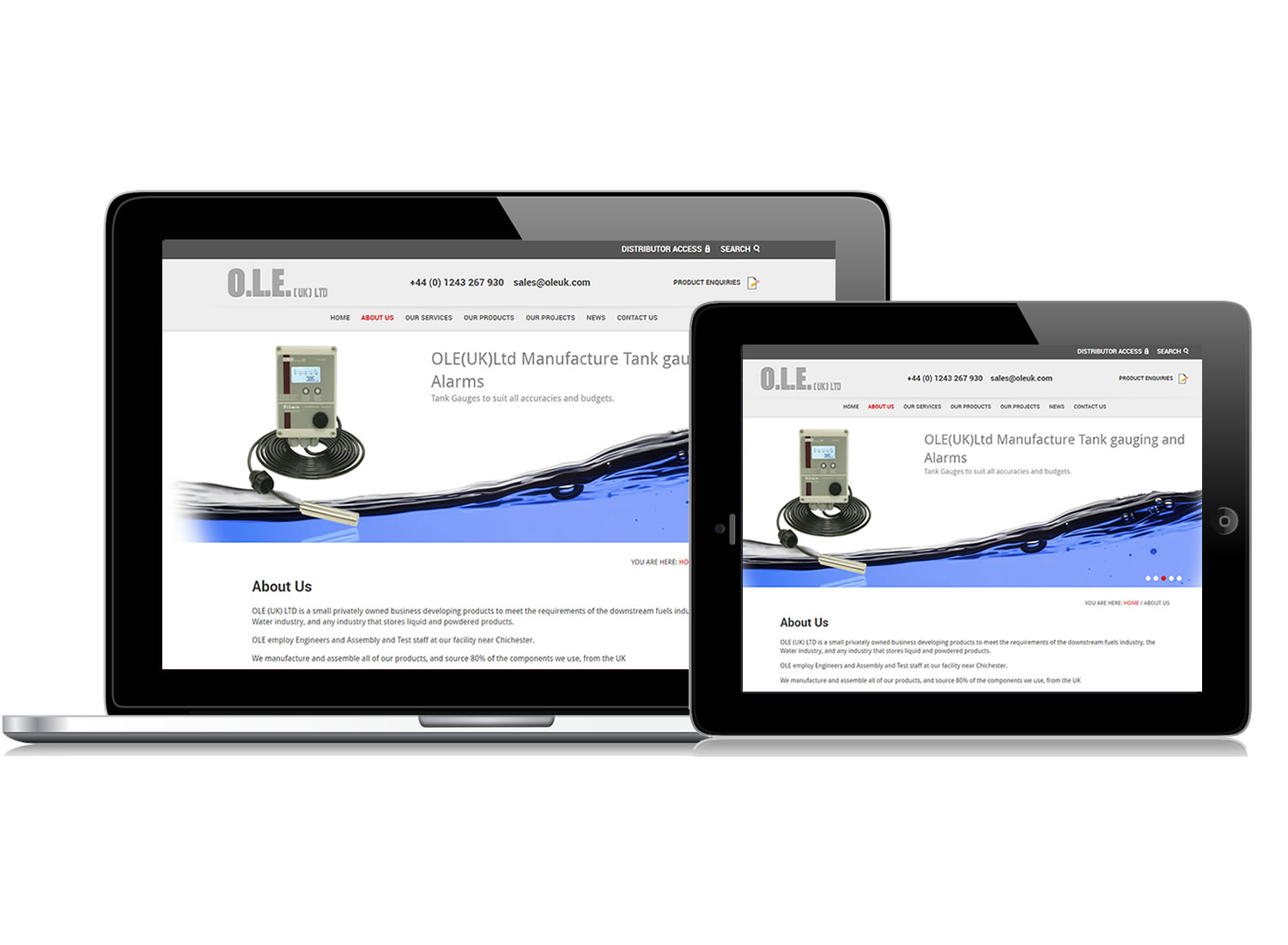 Brief
Formed in 1987, OLE (UK) Ltd develop products for the fuels and water industries and any other industry that stores liquid and powdered products.
Based near Chichester, OLE (UK) Ltd employ engineers, assembly and test staff to manufacture and assemble their products. In addition to manufacturing stand-alone products OLE (UK) Ltd also provide a unique range of products and services to assist with tank gauging, remote monitoring and instrumentation.
Nick, Managing Director from OLE (UK) Ltd required a modern website with additional functionality. Tri-Synergy designed and built a brand new website, with a content management system (CMS) which featured:
Product enquiry forms
Distributor login area – where distributors can view list/distributor prices
Detailed product pages – including specification, variants and document downloads.
Results
OLE (UK) Ltd's new website, has been designed with a fresh, modern look and successfully showcases all of OLE (UK) Ltd's range of key products and services. The content management system allows OLE (UK) Ltd to easily add pages to the site or to edit existing content as required.
In addition to the visual changes, the website is responsive. A responsive website makes navigation simple and straightforward on screens of all sizes.
Testimonial
We wanted a new web site with a simple enquiry basket system, a bespoke login area for our distributors with the ability to personalise prices lists with different discounts/values and in preparation for the future, the ability to add in different languages to appeal to our international markets. We were given a one to one website training session at our offices so we understood how to update our website and a personalised training manual. We are confident to maintain the web site with current products and services and news etc ourselves which keeps our running costs down. We wanted to have control and we have got that. Great interpretation of what we wanted.