Lightning Fire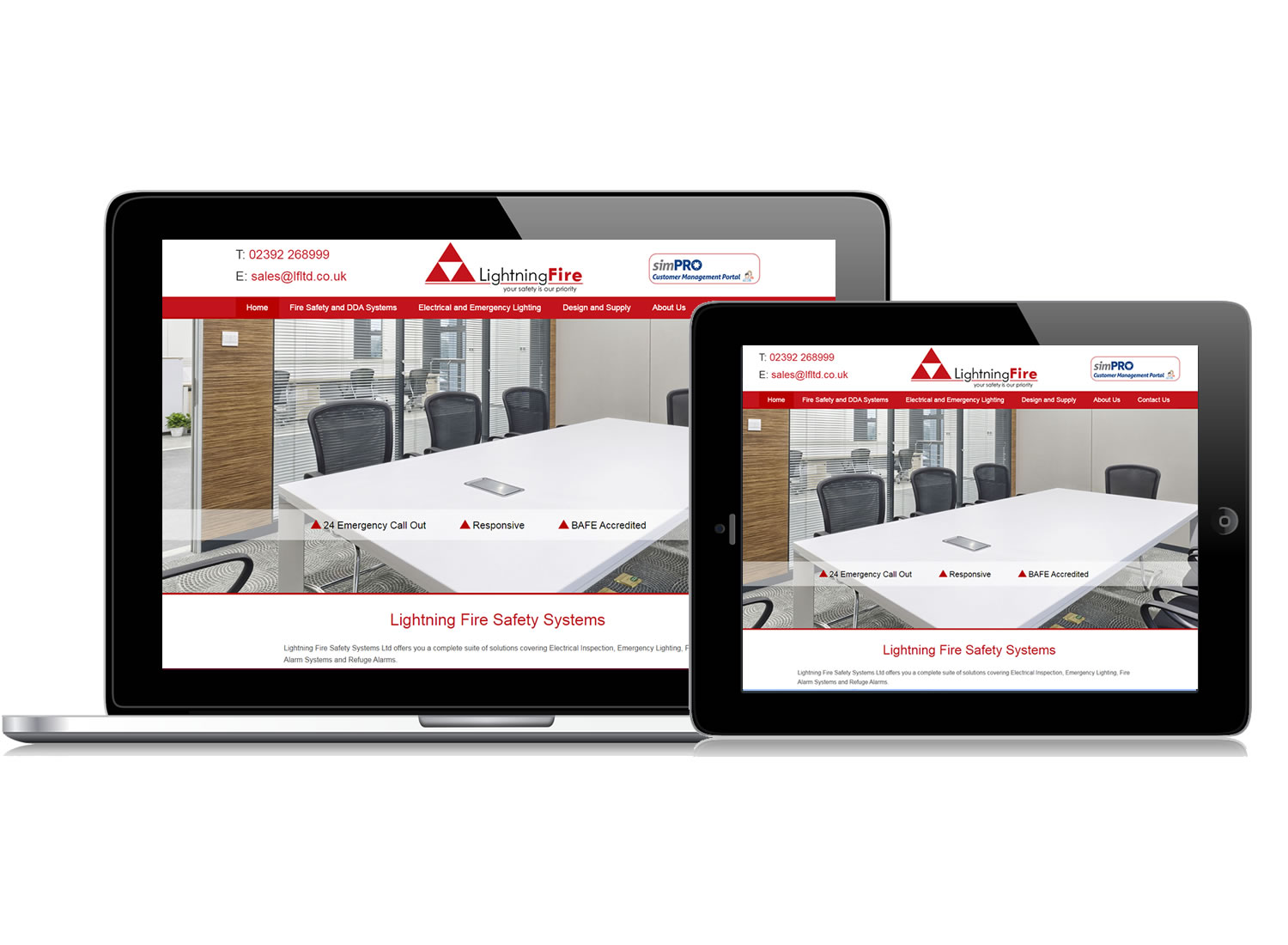 Brief
Established in 2008, Lightning Fire Safety Systems Ltd, specialise in Fire Alarm, Emergency Lighting, Refuge Alarm and Electrical Installation and Maintenance. Based in Hampshire they offer a rapid call out facility and provide regular checks on installations through comprehensive service contracts.
The previous website was starting to look a little dated and required updating in terms of design and build to provide a fresh new look to allow them to showcase their services. So Tri-Synergy were approached to undertake the redesign of the website.
Results
Incorporating the latest trend in website design, the home page features a paralex design (a 3D effect is created where the background moves at a slower rate to the foreground). The home page has been designed to ensure the company's key services are in a prime position which are easily accessible via related pages.
The preparation for this website build included a SEO review and analysis of their target markets requirements and analytics information to create a positive user journey. The navigational menu was restructured to provide a positive user experience (UX) based on understanding their target markets, data analysis and competitor research. From a marketing perspective, key messages were analysed and promoted throughout the website.
Testimonial
Tri-Synergy have provided our company marketing support for over two years; in this time the company turnover has doubled. It recently became clear our website was no longer reflecting our business.
We engaged Tri-Synergy to produce a new up to date website which would reflect the services and products the company now offers. Being involved in the business I didn't really have a lot of spare time to dedicate to this project. Following an initial consultation meeting the new website was produced with very little further input from myself apart from updates and a check that the data populated to the site was correct.
The project was completed on time and on budget, I would use Tri-Synergy again for our website.