Lavender Fields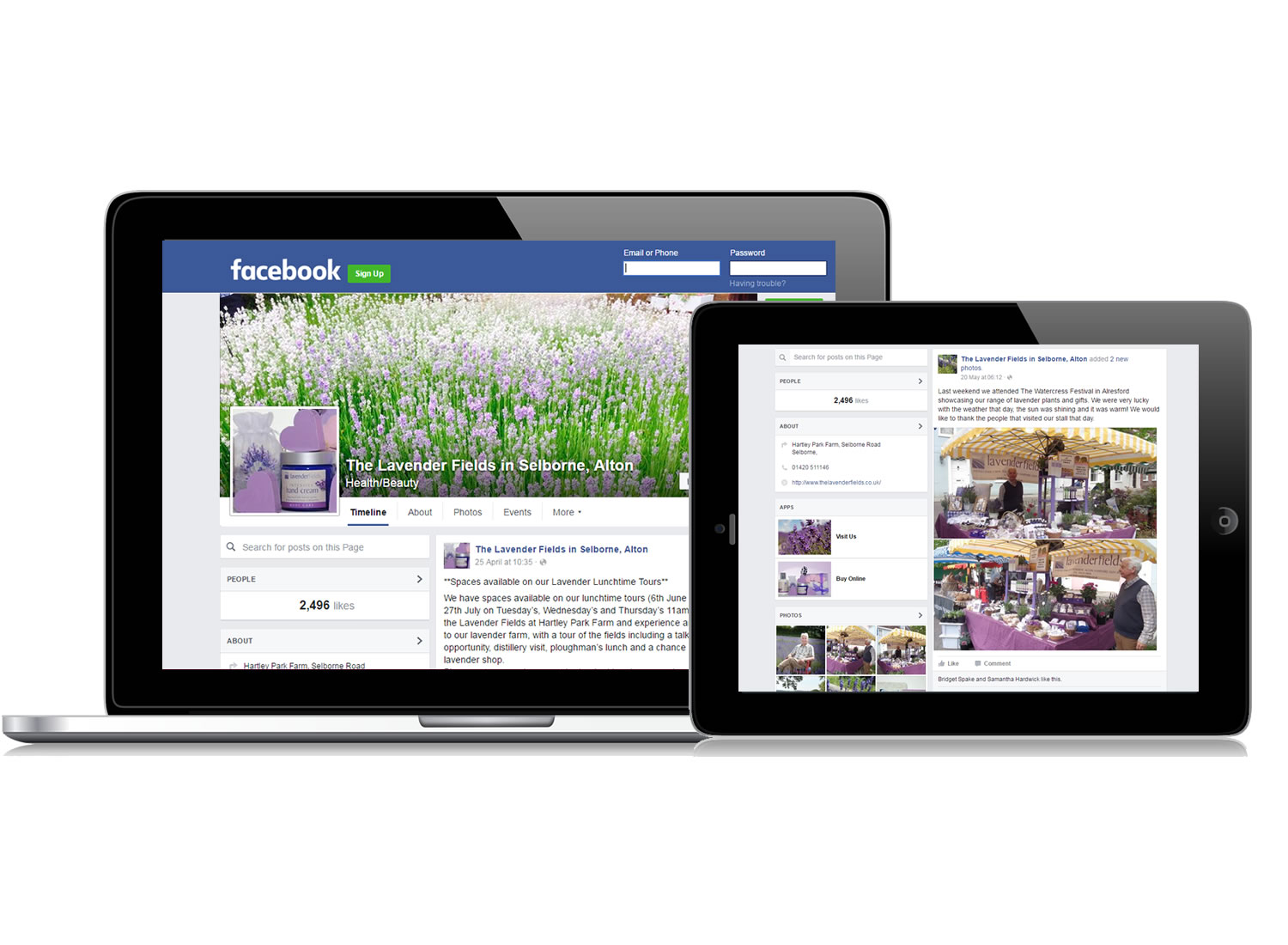 Brief
Lavender Fields is a family-run business based at Hartley Park Farm in the heart of the Hampshire countryside. The business grows four varieties of English lavender in its 24 acres of fields: Folgate, Maillette, Imperial Gem and Grosso.
Using its own high-quality essential lavender and rosemary oils it has developed a range of light, delicately-perfumed hand, body and home fragrance products. A wide range of these products are sold through its website and farm shop.
Lavender Fields' owners were keen to develop a greater social media presence, so they requested Tri-Synergy's digital marketing assistance to raise awareness of the brand online.


Photo below courtesy & copyright - Tina Bolton Photography of Camera and Cakes
Results
Tri-Synergy set up a Lavender Fields Facebook page along with additional pages including a 'visit us' and 'buy online' page. Tri-Synergy also ran a highly successful Facebook marketing campaign to increase awareness of The Lavender Fields Facebook page, by the end of the campaign their Facebook page had over 2,250 'likes' on the page.
Lavender Fields now has a regularly updated Facebook page featuring relevant posts, new images, event information and special offers.
Display image courtesy of Tina Bolton
Testimonial
"With the help of Natalie, Rachel and the Tri-Synergy team, we ran a Facebook campaign to increase the number of likes to our Facebook business page. The campaign was targeted towards people interested in lavender/well-being and nature.
The response was really good, we now have over 2300 likes and have noticed people sharing and engaging with our posts. In addition, we have had referral visits to our website via Facebook . Aside from growing four main varieties of English lavender in our fields, we also run a Lavender Shop and encourage visitors to the farm through our open days and guided tours; Facebook offers a great opportunity to promote life at the farm to a completely new audience."
Display image courtesy of Tina Bolton