Kingsbury Home Improvements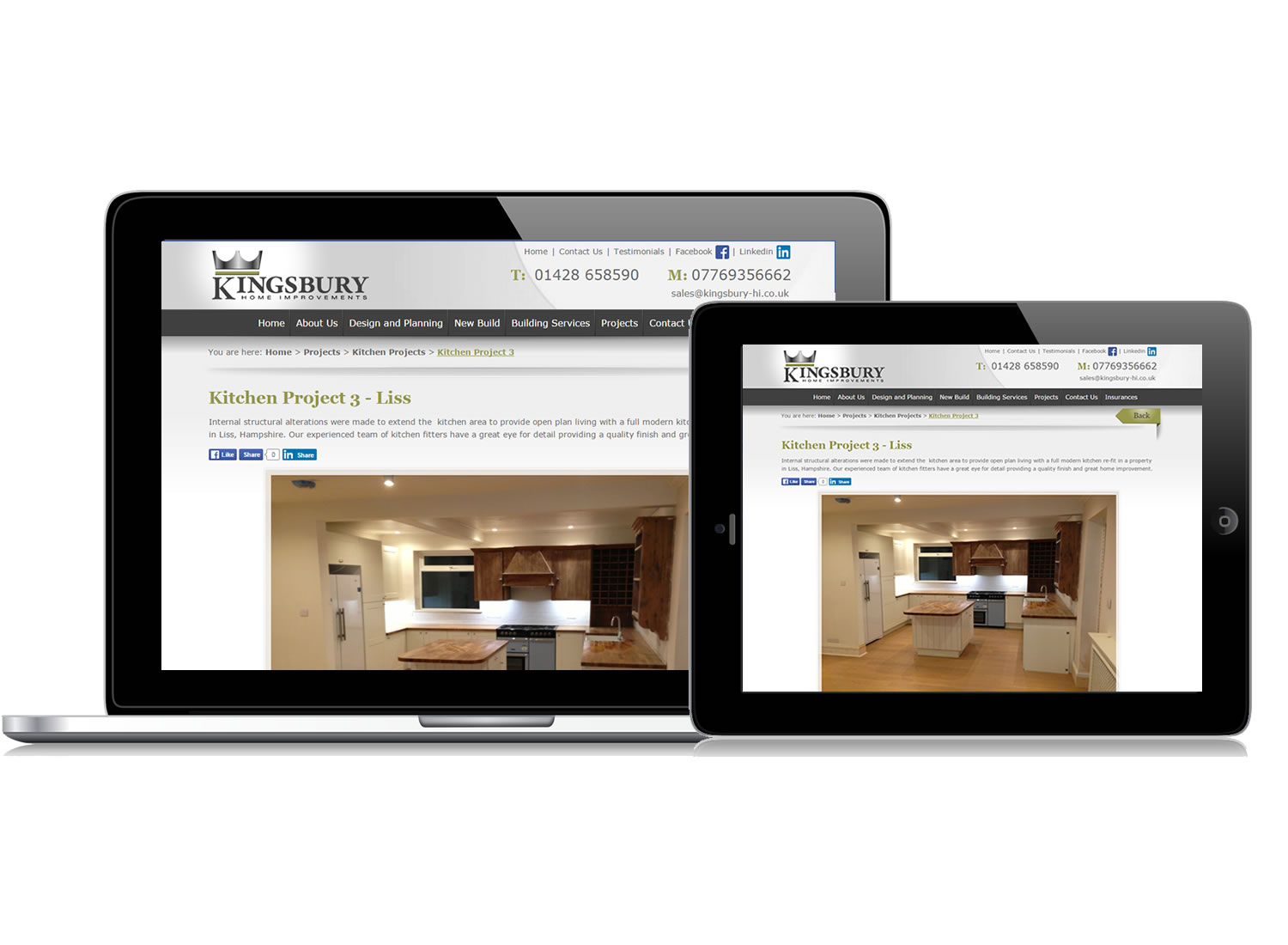 Brief
Kingsbury Home Improvements transforms homes and properties across Hampshire, West Sussex and Surrey and has over 25 years' experience of extensive design and build services.
It has a dedicated team of talented tradesmen and work with trusted and fully qualified plumbing and heating gas and electrical engineers. Kingsbury also works closely with skilled architects.
Kingsbury approached Tri-Synergy as its existing website looked old and was outdated. They wanted a responsive website featuring a content management system (CMS) so they could update the site when required. Tri-Synergy also provided brand new copy for all 10 pages of the new CMS website.
Results
Tri-Synergy designed and built a fresh, contemporary and user-friendly website for Kingsbury Home Improvements.
The company now benefits from an up-to-date website which not only looks good but:
1) features responsive design; this means reading and navigation is easy whether the user is viewing it on a smartphone, tablet, laptop or PC
2) has a CMS system allowing them to update the site quickly and simply should it require new pages or additional information
3) features brand new copy which is engaging, informative and easy to read.
View the new website here.
Testimonial
"The team at Tri-Synergy Marketing have been fantastic from start to finish and the website they have produced for us reflects this. We are really pleased with the work that has been done - even though they must have been pulling their hair out waiting for us to get back to them with information and photos, they never let it show! Very professional and offering a top quality service. We would definitely recommend Tri-Synergy Marketing."