Ferryspeed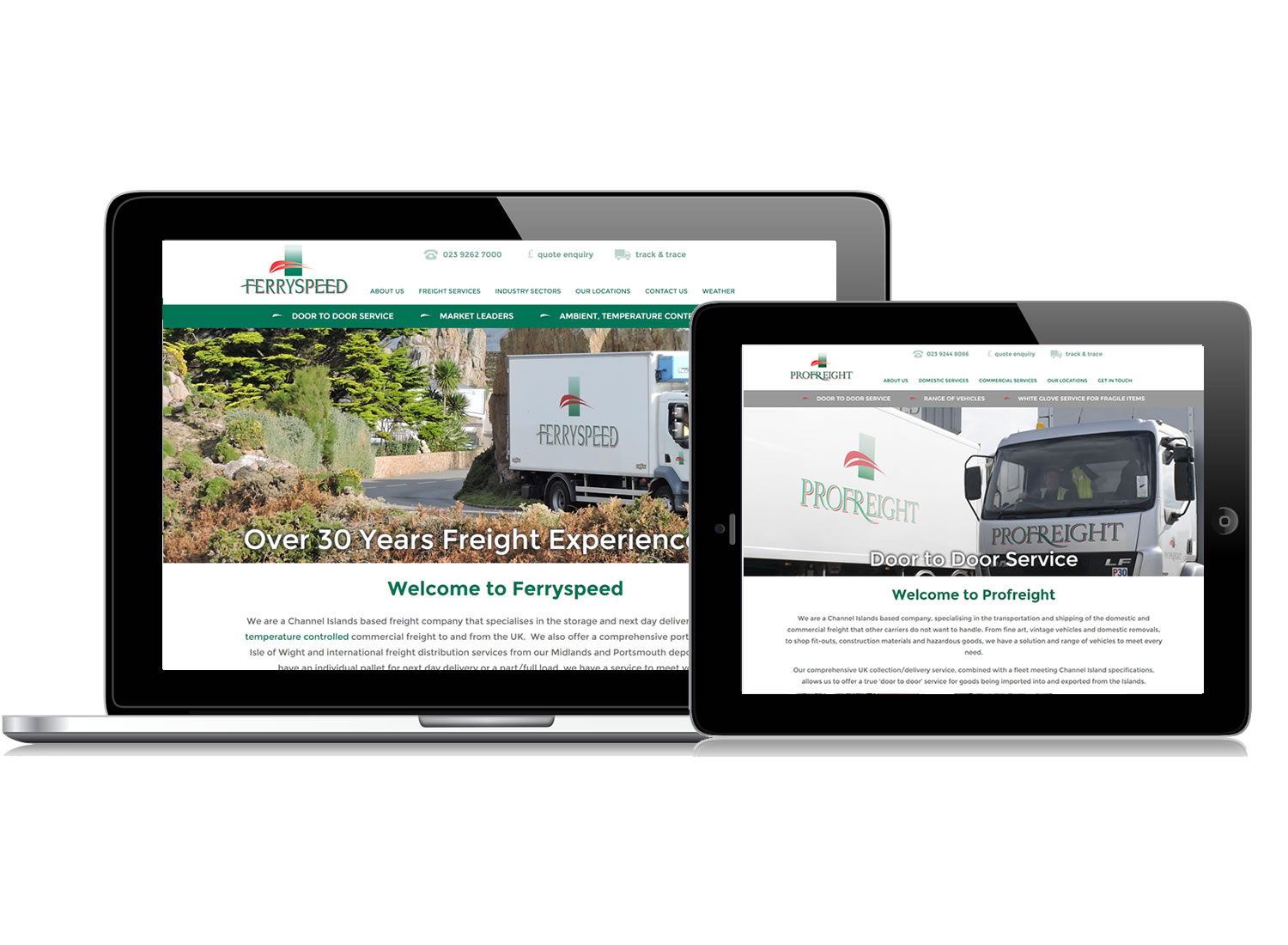 Brief
Ferryspeed is a Channel Islands based freight business, transporting ambient and temperature controlled freight to and from the UK. It operates a vehicle fleet and specialist storage depots in Hampshire and the Midlands.
Its subsidiary, Profreight, delivers domestic and specialist commercial freight, from fine art to hazardous materials, door to door.
Both websites had started to look dated, so they challenged Tri-Synergy, with its expertise in branding and website design, to produce separate, but linked, sites. They had to offer customers clear user journeys to identify the services they need and single points of contact for tracking their consignments en route.
Results
Tri-Synergy designed two responsive, modern-looking websites, united by consistent branding, which offer customers a clear and simple user journey to meet their needs.
Key services and features are prominently displayed on navigation bars, helping visitors to decide what services they want a quote for, while making the sites more SEO-friendly.
Tri-Synergy's content management system now allows Ferryspeed staff to add pages, update news and change banners and images more easily.
Both websites now look fresh and inform customers with the latest news and ferry schedules, as well as linking to a third party track-and-trace function for monitoring consignment progress.
Testimonial
We are a Channel Islands based freight company that specialise in the storage and next day delivery of ambient and temperature controlled commercial freight to and from the UK.
Our previous websites were in need of updating and we commissioned Tri-Synergy to design and build 2 new websites for Ferryspeed and Profreight. Our primary objective was to ensure that the websites were responsive so our customers could easily view our websites on their tablet or mobile as they would on a laptop.
We are very pleased with the final outcome, both websites look more modern and fresh and the two designs from a branding perspective tie both businesses together. We have had positive feedback from both our clients and staff alike.