Covers Timber and Builders Merchants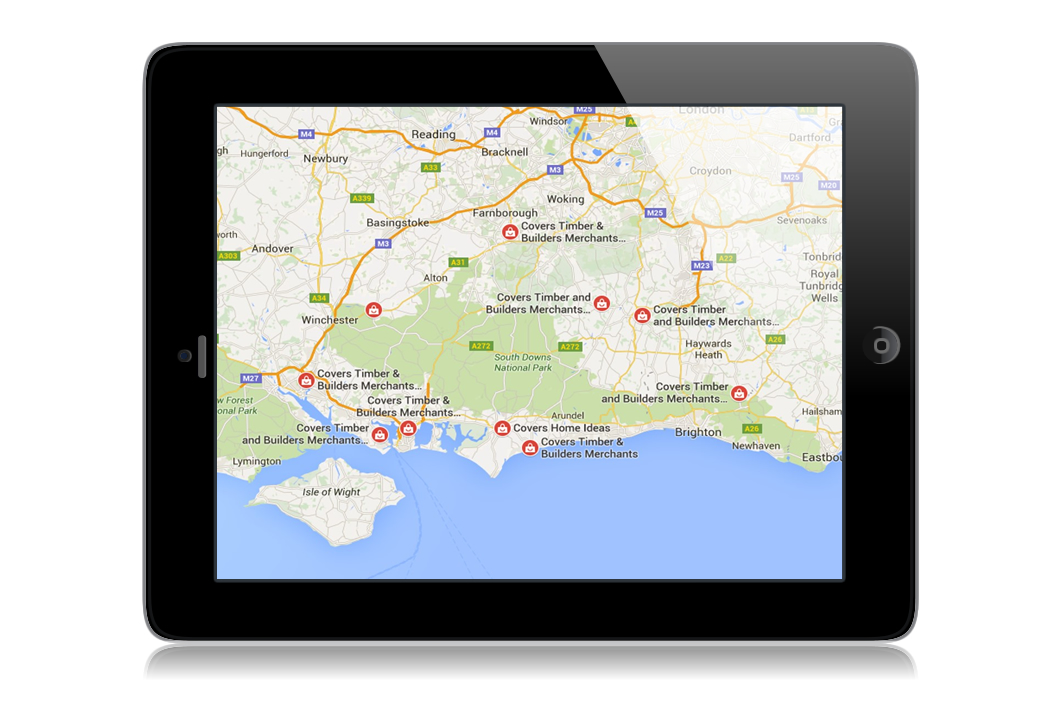 Brief
Covers Timber and Builders Merchants, which was established more than 165 years ago, provides services and products to the trade and home DIY market and has a chain of depots across the south coast.
Tri-Synergy undertook a SEO/content programme for Covers which included an initial website audit for benchmarking purposes and an analysis of Google analytics data and their internal/external web links.
One of the SEO objectives was to improve their localised web presence therefore we created a Google Map listing for each depot. In addition, Google Schema Code was placed on the website; this is an additional code which helps help Google understand that geographical locations are important.
Tri-Synergy also carried out a social media audit to see which platform would best support Covers' objectives and KPIs. Finally, a PPC (pay per click) campaign was undertaken to promote a selection of Covers' products.
Results
The Google Analytics review highlighted areas on the website which would benefit from change, including the reduction of image sizes to improve page load speeds and reviewing content on key pages.
Google Map listing and the addition of the Google Schema Code has improved how Google indexes the content of the website and as a result, Covers now appears more prominently in search results.
Tri-Synergy's social media audit identified that Facebook was the best platform to raise awareness of the brand, and devised a strategy to meet Covers' objectives and KPIs.
Tri-Synergy set up Covers' new Facebook page, coded additional Facebook pages and created a highly successful 'Like' campaign which saw the 'Likes' boosted by 1,347%. To date, Covers has more than 1,340 likes and Covers now manage their Facebook in house.
Testimonial
Tri-Synergy have helped to optimise our site to improve both the user journey and experience when they visit our website.
The introduction of Facebook has boosted our brand presence and has enabled Covers to promote the business through competitions, launches and events. But more importantly Facebook has enabled Covers to listen and engage with our customers.
We have worked with Tri-Synergy for a number of years now and are always pleased with the work that they carry out.