Bizzie Bees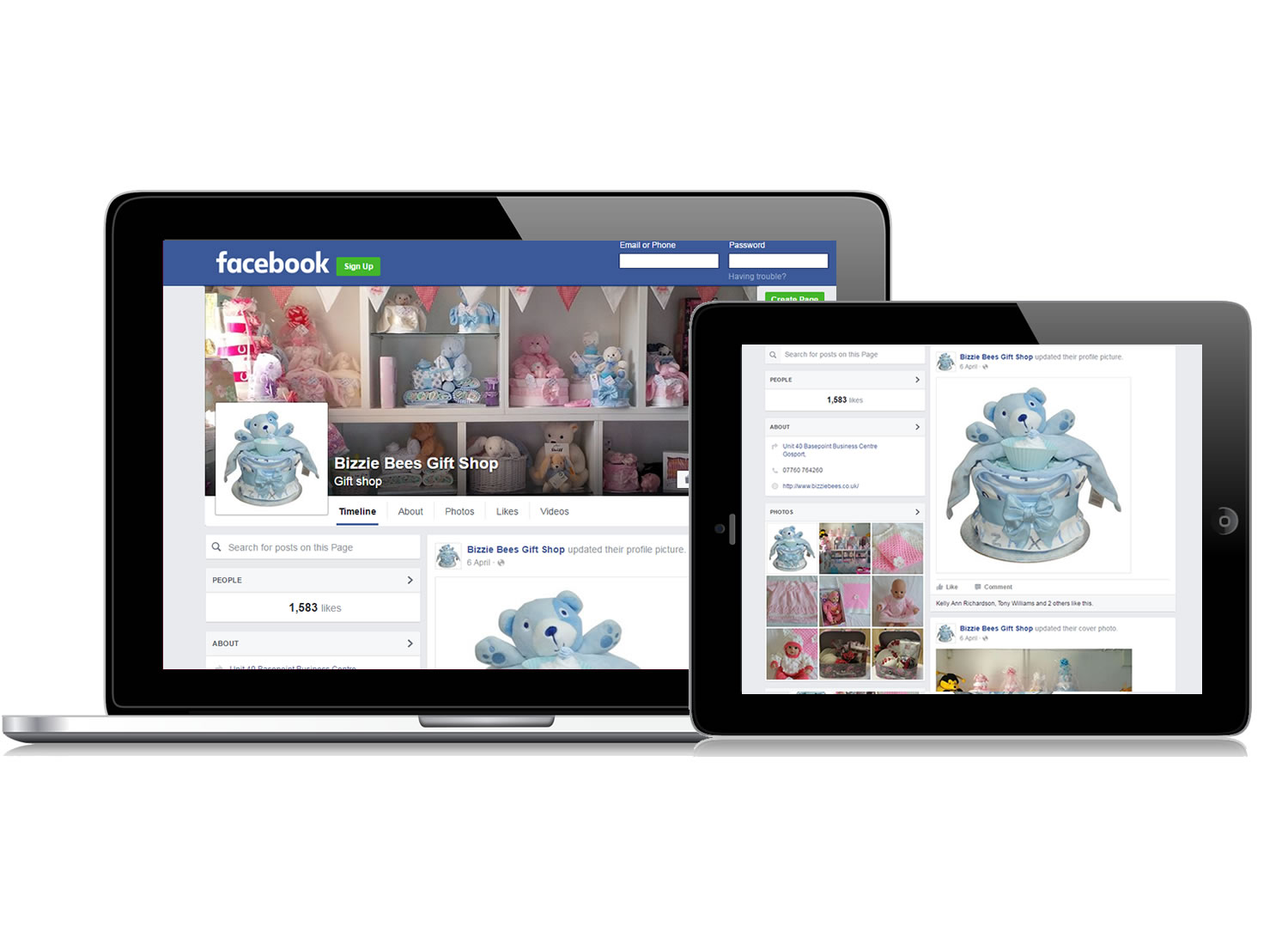 Brief
Bizzie Bees specialises in handmade gift ideas for parents and their new baby.
The key products offered by this Gosport-based family business are innovative 'nappy cakes'.
Each handmade nappy cake is unique and created from layers of disposable nappies formed into the shape of a cake. It is then decorated with baby gifts such as clothing, toiletries, comfort blankets and soft toys. Customers can select from nappy cakes ranging from a single tier up to five tiers.
Bizzie Bees also sell gifts presented and designed as a cake for other occasions. These include a wedding cake made from towels and decorated with bride and groom gifts, and pamper cakes decorated with toiletries and cupcakes made from socks.
The business already had a successful ecommerce website, but Bizzie Bees wanted to raise awareness of their brand on Facebook.
Results
With an existing Facebook page in place, and Mother's Day on the horizon, Tri-Synergy ran a successful targeted Facebook advertising campaign which promoted Bizzie Bees' products as perfect Mother's Day gifts.
The campaign was highly successful in two key areas:
1) it helped Bizzie Bees to boost its social media presence, therefore strengthening the brand
2) the number of 'likes' on the Facebook page increased to over 1,300.
Testimonial
Lisa at Bizzie Bees considers Facebook to be an invaluable marketing tool for targeting both potential and existing customers. "Our Facebook page was active and although we had an acceptable number of 'likes' but we knew it could be used much more effectively.
"We worked with Tri-Synergy on the build of our website and having seen how effective it is, we knew they were the best people to bring on board to improve our Facebook presence. The Mother's Day campaign was a great idea and we're delighted with the phenomenal results: more than 1,300 'likes', an increase in orders and much more activity on our page."