Barnham Manor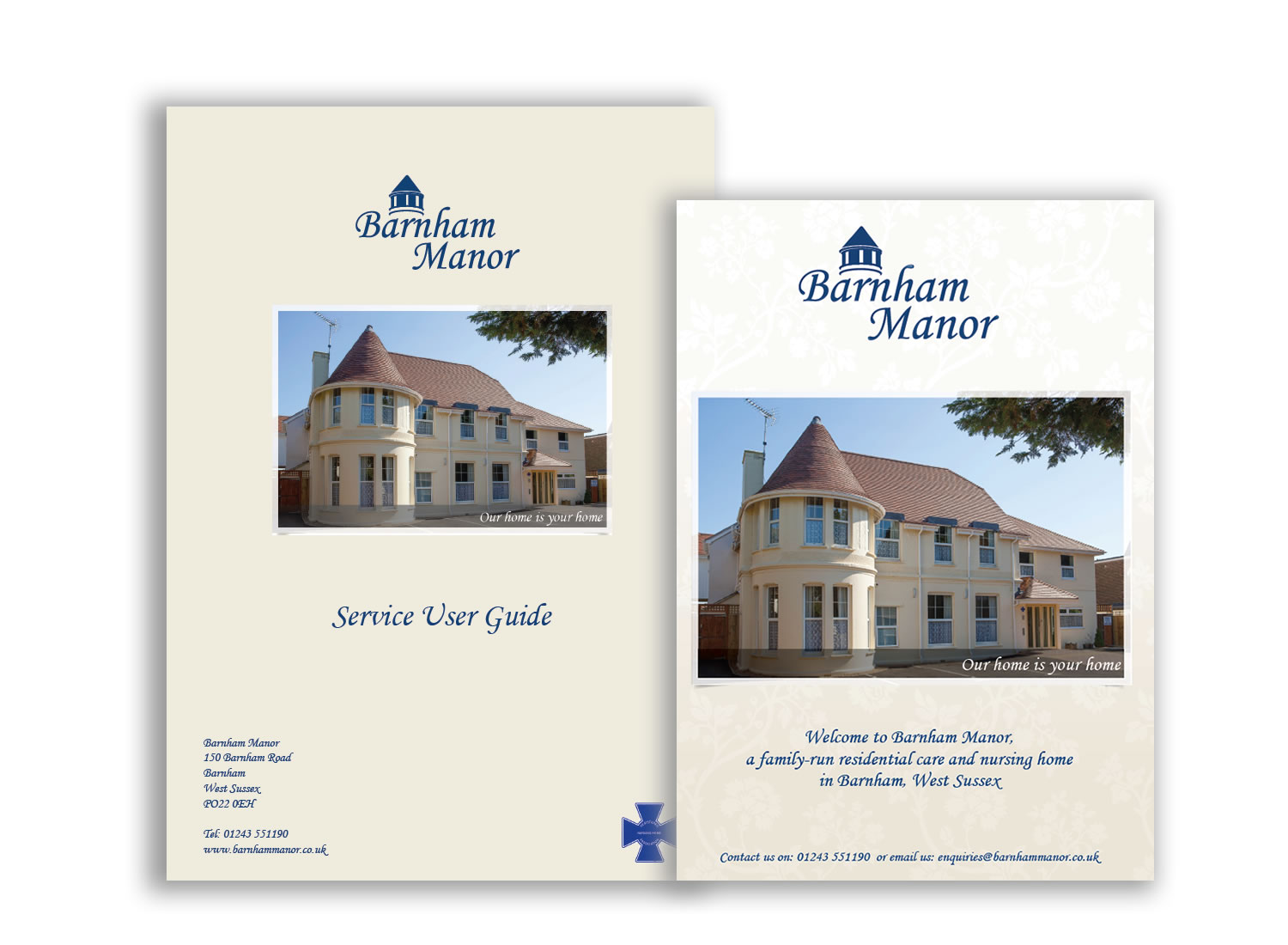 Brief
Barnham Manor is a family-run residential care and nursing home near Chichester who provide a "home from home" where residents are able to feel part of a family.
Barnham Manor have a reputation for quality care, treating every resident with individual dignity and respect.
To reflect the level of service Barnham Manor offer, they wanted to produce an informative service-user guide for every resident as well as promotional brochures aimed at potential residents and their families and another targeting local GP surgeries.
Tri-Synergy were asked by Barnham Manor to design and produce the copy for a set of brochures, each with a particular message and target audience but all demonstrating the core values of Barnham Manor.
Barnham Manor wanted to continue to supply quality communication to their residents and families and so then engaged Tri-Synergy to manage the creation and distribution of newsletters.
Results
Understanding our client's needs, with the emphasis on quality, Tri-Synergy designed and produced the service-user guide and brochures with an emphasis on every detail, from the paper's quality and weight to the imagery and consistent use of brand colours throughout.
The carefully crafted copywriting is clear, informative, and appealing to the reader while the finished product is indicative of the all-round quality service associated with Barnham Manor.
The newsletter ensured that residents and families alike felt included and part of the Barnham Manor family with all the key dates, scheduled activities and developments in a bright, inviting and clear format with lot of images that convey the Barnham Manor spirit.
Testimonial
"We would like to put on record your excellent contribution towards the design of both our new Brochure and the detailed Service User Guide (SUG). Our residents, relatives and visitors are all very impressed with the information provided in the SUG and the slick and well-designed new Brochure. This is a testimony of the passion, dedication, attention to detail and high professional standard provided by a great team at Tri-Synergy.
Brenda and I are very grateful for all your services over the years and we thank you a million times for a great service."
"We have been working on various projects with Barbara and the team since they took over Tri-Synergy Marketing and are very impressed with their dedication and professionalism. We thank all of you at Tri-Synergy for your excellent professional services and supports and look forward to develop other projects with the Tri-Synergy team in the coming months."