Converting Traffic into Leads Made Easy
One of the best ways of attracting traffic to your site is through Content Marketing. Content Marketing consists of blogging, video, social media and email marketing with the premise of 'pulling' visitors onto your site.
The content you produce reflects on your business, when people read the content you produce, they start to build an overall impression of your business. If they find your content insightful, informative and useful they begin to establish a trust with your business and are more likely to share your content, all of which will improve your online brand reputation.
The content you produce can be repurposed and used across multiple platforms. A white paper can be broken down into various blog articles, which can then be shared across your social media platforms, used as an article in your e-newsletter or turned into a download — which can require the reader to fill out a form, allowing you to collect their data and generate leads.
HubSpot report that businesses that blog generate 67% more leads per month than those who do not. By publishing good quality content that answers your potential customer's pain points, you will begin to become a trusted source/ voice of the industry; your relationship will grow and when it comes to the customer taking the next step, your business will be at the front of their mind.
Whilst it can take a lot of time and effort in attracting traffic to your site, what is really important is what you do with the traffic once it arrives on your site. There can be measurable value to your business if you can increase your conversion rate ('conversion' means a visitor taking action on the website e.g. downloading a document or making an enquiry). Ideally, their action means you can identify them and generate more leads from your website.
Key Tips For Conversion

Having lots of traffic to your website may look good, but at the end of the day you want visitors to become leads, and ultimately, happy clients. It is not something that will happen overnight but you can maximise your efforts with a few helpful tips.
Landing pages are a fantastic way to convert a visitor into a lead. The purpose of most content websites is to provide information; landing pages are designed for collecting contact information. Once the visitor has completed the form they should be automatically directed to a "Thank you" page where they can access the offer.
Great content can help drive leads to your website, but it always needs to take visitors to the lead opportunity. The best way to do this is to finish each article with a Call-To-Action.
A Call-To-Action is a button or a link on your website that grabs a user's attention and directs them to a landing page. Make sure your Call-to-Action clearly stands out and informs visitors what to do next (download, sign up) - do not assume that they'll take action on their own.

The offer is an important part of converting your traffic into leads. It's the initial attraction that catches the attention of your website visitors and gives them a reason to fill out the form used to collect their information.
Your visitors will only share their contact information with you when they believe that you are able to answer their problems and help achieve their goals by offering them something of value. Typical offers include E-Books, white papers, samples.
Additional Tips for Conversion

Landing Pages, CTAs and Your Offering are 3 key areas to focus in attracting visitors to your site, here are a few additional tips to help optimise your marketing efforts to make them as effective and efficient as possible.
Create Compelling Headlines
"I can make you rich!", "I learnt the hard way so you don't have to!" no longer compel visitors to stick around. Your headline is what will initially attract your visitor, so make it compelling and where possible include keywords in the headlines.
If A Picture Is Worth A Thousand Words Then A Video Says It All
Video is a powerful storytelling medium, and can be used to building brand awareness, generating leads, through to boosting online engagement. Video marketing is the most popular form of content marketing (YouTube is the second largest search engine, only second to Google) and Nielsen claims 64% of marketers expect video to dominate their strategies in the near future.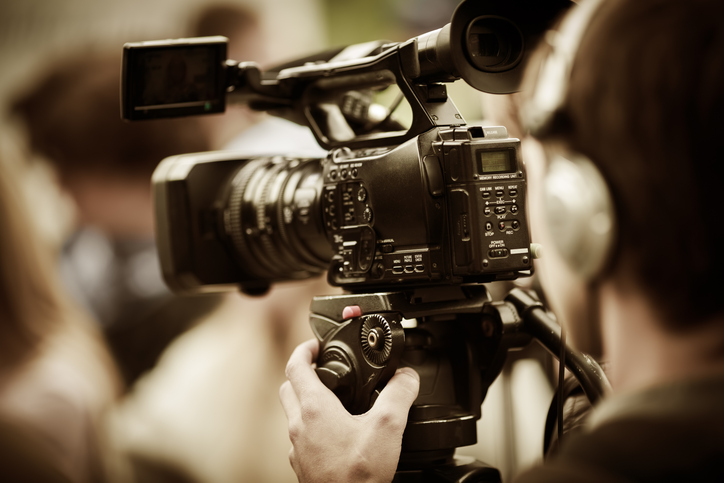 Your Company Has Many Avenues
Your visitors can access your company through various channels (website, social), make sure you post important information "how to" videos or "tips" across all your channels. This will ensure a visitor has plenty of information available to them in order to make an informed decision, by whichever channel they are accessing your company from.
Testing and Measuring

All your marketing activities need to be monitored against your marketing objectives. Testing and measuring your various Calls-To-Actions and landing pages will help determine which need refining in order to get a higher response rate and in doing so help achieve your marketing objectives.
Lead Nurturing

Dependent on where your visitors are within the buying cycle will determine where their mind set is.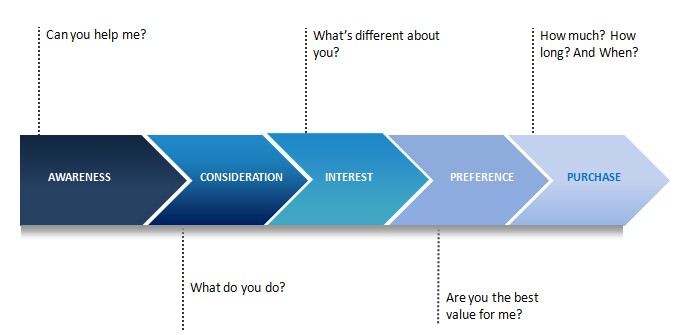 The challenge for your business is ensuring that you keep in contact with your leads until they are ready to buy. Lead Nurturing is a great tactic to employ.
Lead Nurturing is about building confidence, trust and cultivating a relationship with your visitors. Your prospective clients don't want to be bothered when they don't need what you want to sell, but would be more than willing for you to contact them when they have a need. Lead nurturing is about touching your leads periodically with valuable content so you leave an imprint in their mind, so when they need help your business is at the front of their minds.
Your company can benefit from lead nurturing by;
Staying at the forefront of your lead's minds. Since you're sending regular content to them, you get to further demonstrate thought leadership and expertise.
Learning more about your leads. As you send additional content to your leads, their responses will give you additional insight into their needs.
Do you need help with your lead generation – do you need help in creating valuable content or design of a landing page?
Tri-Synergy has a proven track record of creating sales and growth opportunities for clients - and we can do the same for you. Get in contact today